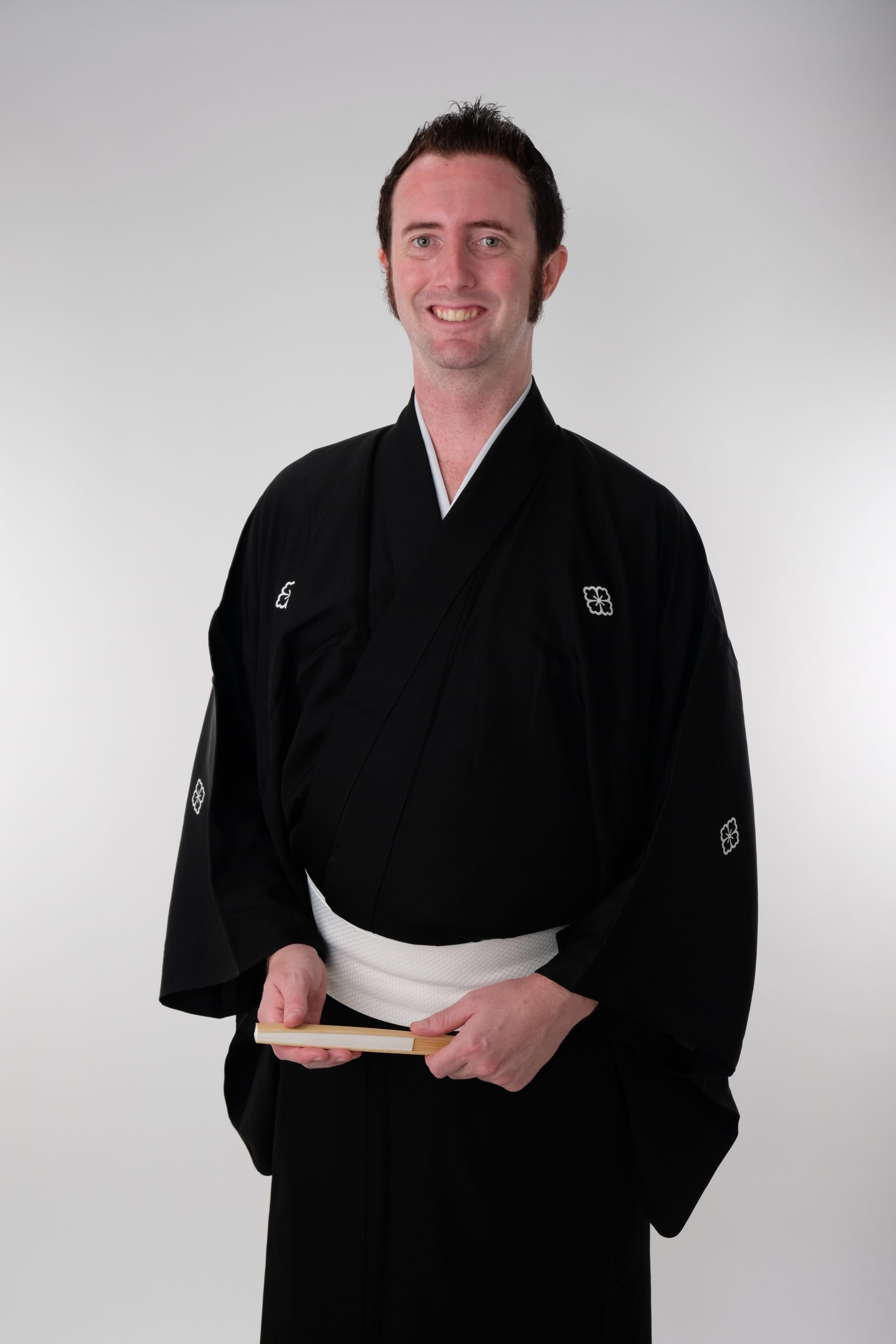 Born in Winnipeg, MB, Canada.

He was interested in Japanese culture and moved to Japan in 2001.

In Japan he learned the Japanese language and culture while teaching English.

Taking advantage of his multitude of experience in show business in Canada, he has performed at many parties and events.
In 2011, he encountered English Rakugo and fell in love with it.

Utilizing his Japanese-English translation skills, he translated the scripts of Rakugo into English.

He desired to study Rakugo in Japanese as well, so in October 2016, he joined the Katsura Fukudanji Ichimon (House) and became the 11th disciple of Katsura Fukudanji.

In November 2016, he received the name of Katsura Fukuryu.

He has been active both in Japan and overseas, appearing in shows such as ANA Yose in the Philippines, Hanjotei in Las Vegas and San Francisco, and Aloha Yose in Hawaii, etc.

He has accumulated experience under Katsura Fukudanji, and is steadily increasing his stories, including Sign Language Rakugo.

His goal is to continue showing the charm of Rakugo to the world.